SCOTT SIMPSON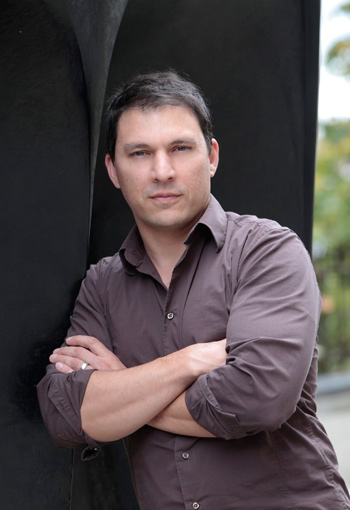 Based in Halifax, Nova Scotia Scott is a 15-year veteran of the Canadian film industry.
Scott's latest film, "The Toll" – produced through the prestigious BravoFACT program – is his third short drama as director/producer. His other shorts include the multi-award winning "Terminal Lunch" and the Gemini-nominated "December, 1917".
His first feature film, "Touch & Go", co-stared Ellen Page and was deemed by Variety to have "a light helming touch, a breakout lead performance… neatly shot with a quirky, original style.
In addition to his drama work, Scott has made music videos, EPKs, and live performance videos for a host of Canada's brightest musical talents including Erin Costelo, Rose Cousins, David Myles, Jill Barber, Slowcoaster, and Gypsophilia, amongst others. His video for Dave Gunning's "These Hands" is a current nominee for the 2014 Fan's Choice Video of the Year at the East Coast Music Awards – his third such nomination. His video for The Divorcees' "The Crows" won the 2012 Atlantic Film Festival 10×10 prize and he has been twice nominated for Music Nova Scotia's Video of the Year.
As a documentary director and producer, Scott has helmed over 40 hours of primetime televison for Discovery, Smithsonian, National Geographic, the History Channel, and the National Film Board of Canada. His commercial directing resume includes Ice Award (advertising) winners in both 2012 and 2013.
Playmaker is currently developing a number of new feature scripts, including "Dot's Will" – winner of the 2008 Inspired Script competition
Scott is also a teacher and mentor as well as a passionate advocate for arts and culture. He currently serves as Secretary of the Nova Scotia Creative Leadership Council
Scott was born in Australia and spent his childhood in New York before moving to Halifax to study at the University of Kings' College.